Social and educational activities of the department
The curators and faculty of the department annually develops and approves the plan of educational work of the department, according to which curator hours are held, as well as monthly educational events that address current problems of modern youth, such as the prevention of drug addiction and alcoholism among young people, hobbies for gambling, excessive internet enthusiasm etc.

NEWS
10/10/2019 senior teachers, curators of the Department of National and International Law M.A. Dusanbekova and M.Zh. Kudaibergenova, in accordance with the plan of the educational work of the department, visited the memorial museum of ALZHIR with students of groups UP 16-1 / 3, US UP 19-1, MP 18-1 and US MP 18-1.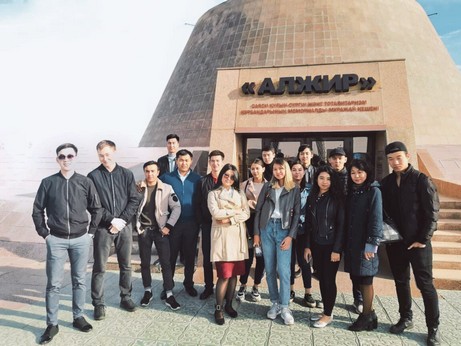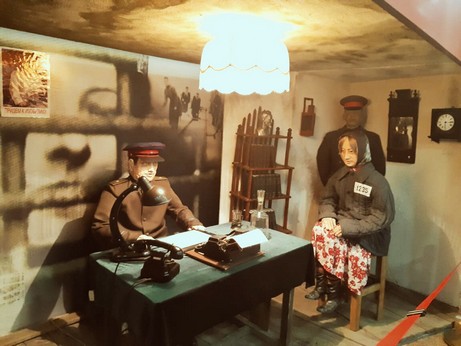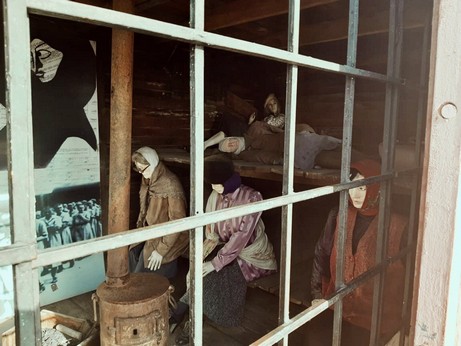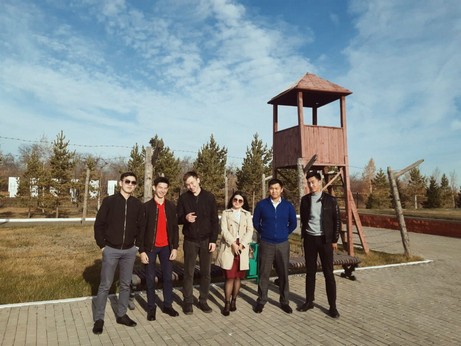 04/12/2019 an open lesson was held dedicated to the Day of the First President on the topic "On the constitutional status of the First President" by associate professor of the Department of National and International Law of the TAU University, Karipova Asel Isenkeldyevna in Physics Technical Lyceum №73 of the city of Nur-Sultan. Pupils were explained the basic provisions of the Constitution of the Republic of Kazakhstan, including the Status of the First President - El Basy. The lecturer also gave examples of work stoppages and achievements on the world stage of the First President. An open lesson was held with the participation of class teacher 5 "G" class Shagataeva Sh.T.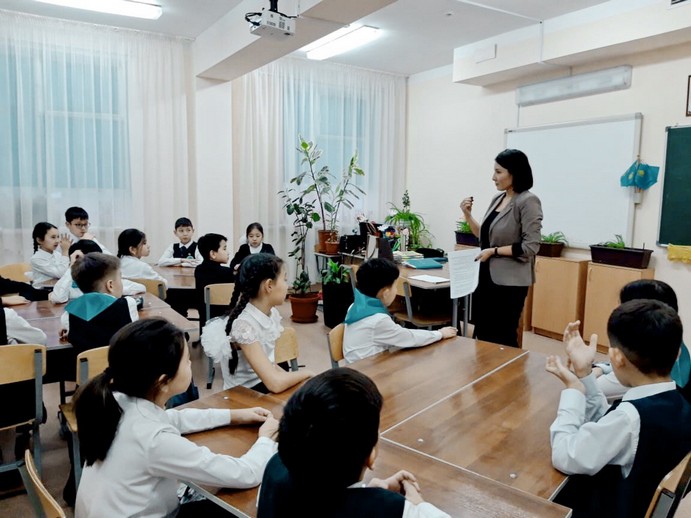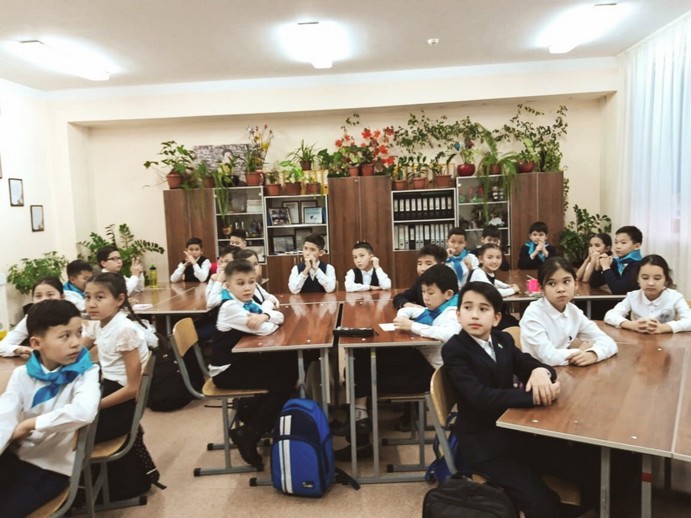 13/12/2020 On the eve of the Independence Day, senior teachers of "National and international law", senior curator of the department M. Kudaibergenova, and curator of the group 18-1 Yelubekova A.K. held an open curatorial hour dedicated to the National Day of Independence Day on December 16.
At the curator hour, the group curators reminded students of historically significant events on December 16, 1986, students recalled the heroes of the December events, and a slide presentation was prepared. The word was also given to S.E. Nurpeisov, Vice-Rector for Youth and Social Policy, who was present at the open curatorial hour and noted the relevance of the topic of this curatorial hour and expressed the hope that the young generation will prove by their achievements and successes that the exploits of the heroes of the December events are not forgotten.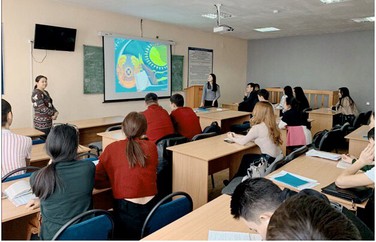 On March 6, 2020, Assel Yakubovna Zholdoshova, senior lecturer of the Department of National and International Law, held an open curator hour with students of her groups UP-19-2 and MP-19-2, devoted to the celebration of March 8.
The open curatorial hour began with an excursion into the origin of the holiday on March 8, associated with the names of Klara Zetkin and Rosa Luxemburg.
The presentation of the slide was demonstrated at the open curatorial hour, a report was presented on the achievements of women in history, science, politics, art, fashion, space and military activities.
Inspirational examples of women involved in jurisprudence and international law were also provided.