Кафедра "Дизайн, сервис и туризм"
A student of TAU University won gold in the Sambo Championship of the Republic of Kazakhstan
The traditional memorial tournament dedicated to the national hero, the commander Kabanbai batyr, and the Cup of the Republic of Kazakhstan in sambo ended. The traditional tournament, which has been held in Semey for the 17th year in a row, involved 10 teams from different regions of Kazakhstan. About 300 wrestlers from all over the country took part in it. Athletes competed in the individual and team standings in 9 weight categories.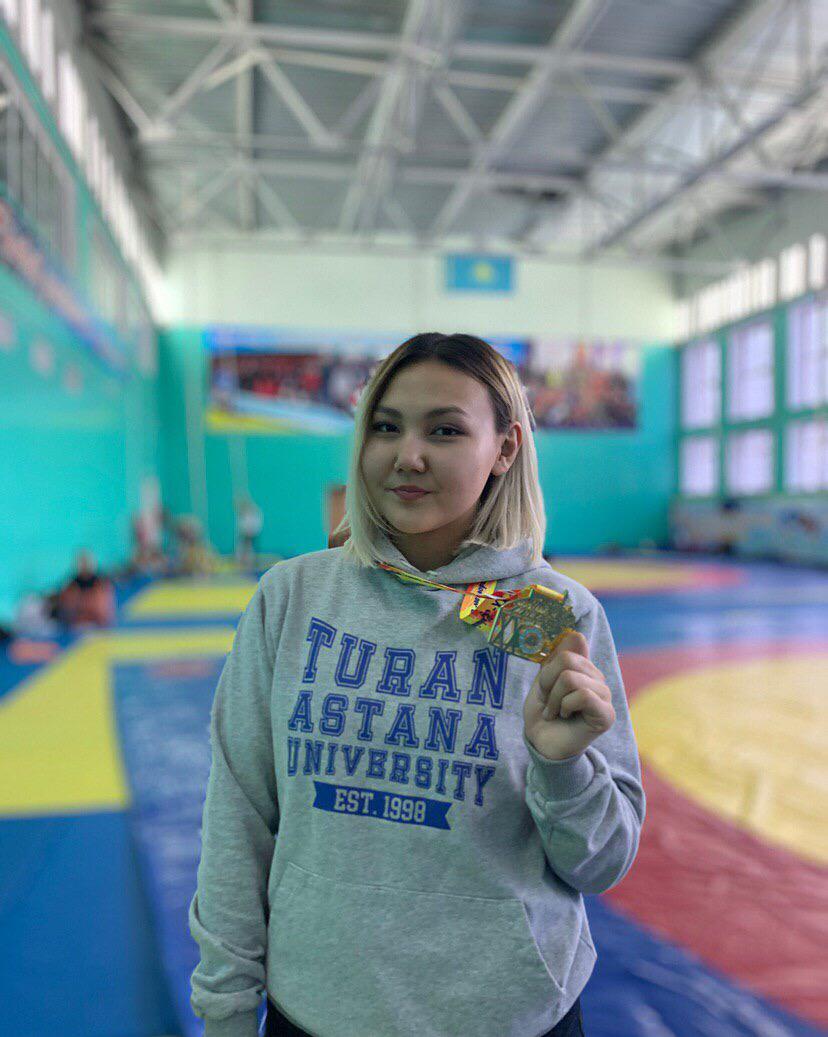 A high result was demonstrated by our student from the T-19-2 group Sаtova Aruzhan in weight up to 64 kg, and won first place. Our athlete was awarded the sports title "Master of Sports of Kazakhstan"! The trainer is Dyusekenova Zhanar Bulatovna. The second coach is Mustafin Kanat Sultangazinovich.
On the third day of the competition, team performances were held, where Aruzhan represented the team of the Kyzylorda region, which rose to the podium, taking second place!
According to the organizers, in the future the strongest sambo wrestlers will enter the national team of the republic, which will defend the country's honor in international tournaments.
We congratulate Aruzhan on his victory and wish him further success !!!