Активности
Patriotism in the youth environment. Round table with the participation of public youth organizations of the universities of Nur-Sultan.
On the eve of Independence Day of the Republic of Kazakhstan, a round-table discussion on the theme of "Patriotism and youth" was held at TAU. The initiator of the event was the members of the student parliament. Representatives of public youth organizations of ENU named after L. Gumilyov and KazATU named after S. Seifullin took part in the discussion.
Nurpeisov S.E., the vice rector for Social and Youth Policy addressed guests and students with a welcoming speech. He spoke about the work at the university on patriotic and civic education of youth.
The roundtable participants focused on issues related to the core values ​​of modern youth. The discussion of the problem of false and true patriotism was the keynote throughout the event.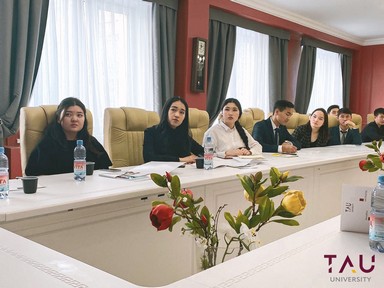 Two hours of heated debate and discussion passed all in one breath. The roundtable participants acknowledged that it has become a real platform for communication and exchange of experience. Everyone came to a unanimous opinion: that a sense of patriotism must be delivered to the person in childhood. An example of true patriotism should be a human life itself, the attitude towards neighbors in the family, at the university, in the city and in the country.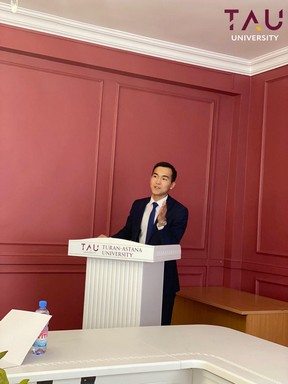 Best speakers were awarded with the certificates of recognition.