Разное
Results of successful reconstruction works in C bld - the opening of "Cup o'29"!
Dear friends, we are happy to announce the end of reconstruction works in C building and opening of «Cup o'29»!
Let's find out what Cup o'29 stands for: 29 is a number of the building as you may already know. So it is simply a cup of 29th building!;)
The opening was undoubtedly successful, and a place appeared in our university where you can enjoy delicious desserts and freshly brewed coffee. We are sharing a photo of the new establishment and strongly recommend you to visit this cozy coffee house.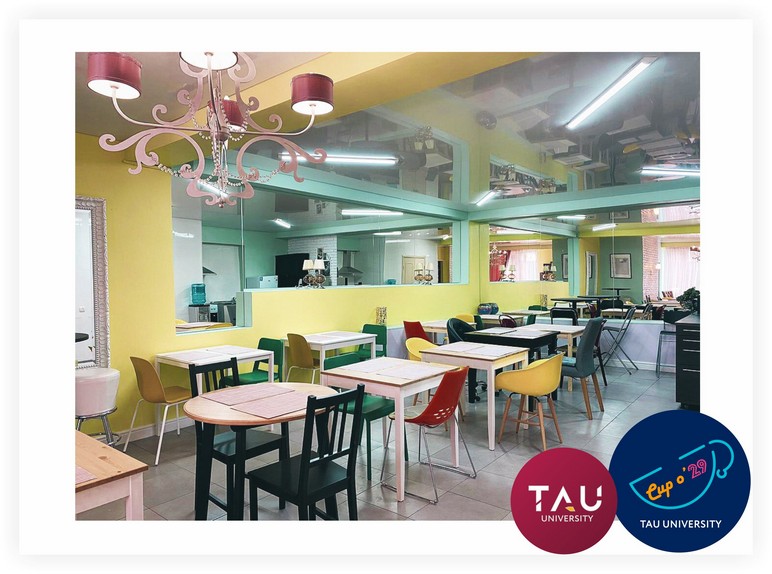 Latte, espresso, cappuccino, americano - aromatic freshly ground coffee, tea, delicious pastries, cozy warm atmosphere - what could be better on a cold winter day?
And the price of such pleasure is 250 KZT per cup of your favorite hot drink. The coffee house is open until 16:00 from Monday to Friday. Waiting for you! ❤
P.S. As mentioned above, a beauty salon used to be located here, the idea of ​​which was to create conditions for student entrepreneurship based on a training business incubator. Students learned and acquired skills in the beauty industry.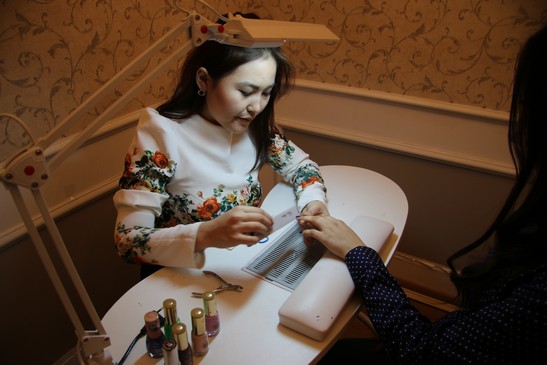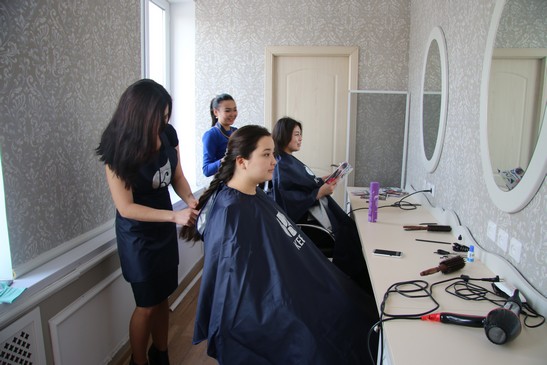 The university team did a great job of reconstructing the premises: they completely aligned the floor, removed the interior walls and aligned the load-bearing ones. The main idea was to bring the room to life, visually expand the space, and create a cozy atmosphere. If you look closely, on the 2nd photo you can see that the coffee house consists of two zones - a soft (classic) zone and a mirror zone with an emphasis on dynamism, equipped with bright elements.
In Cup o'29, the conditions for people with special needs are met - a ramp with a minimum angle is laid out, there is a bathroom with the necessary equipment. To give a new look environmentally friendly finishing and construction materials were used.