Educational and methodical work
Methodical work at the Department is aimed at improving the teaching of disciplines assigned to the Department, optimization and intensification of the educational process, improvement of its methodological support, improvement of pedagogical qualification of the teaching staff. The content of the methodical work of the Department is determined by the work plan. Training sessions are held both in classical, traditional form (classroom classes – lectures, practical, laboratory classes), and with the use of elements of innovative technologies (SRSP, case-technologies, project method of training, distance learning) with the use of technical means of training, special devices for conducting classes. Visual handouts are widely used.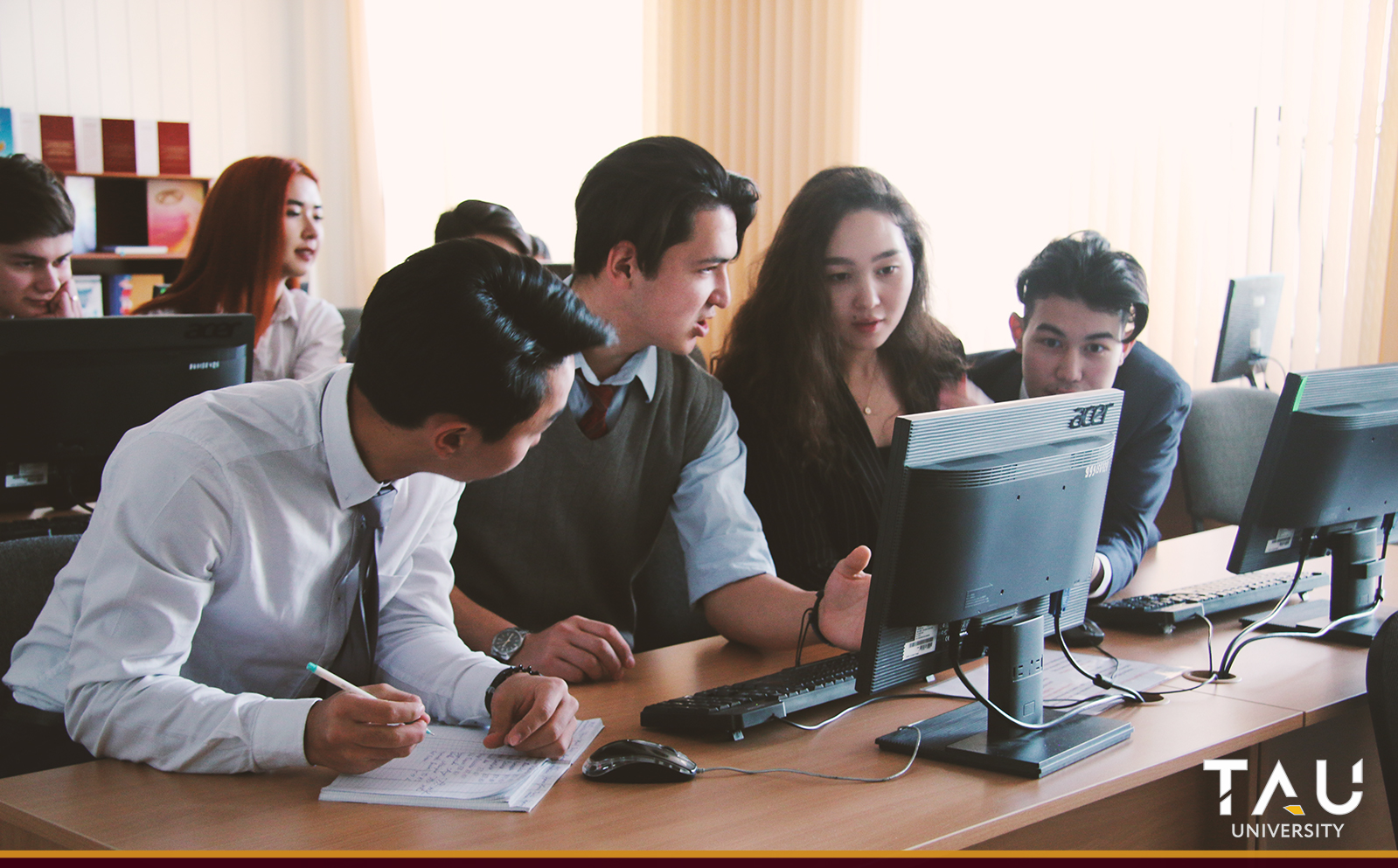 Educational-methodical work is aimed at improving the methods of teaching disciplines, direct methodical maintenance of educational process, implementation of the recommendations elaborated as a result of performing NMR, the increase of pedagogical qualification of the teaching staff and includes the drafting of a new academic work plans the areas of training, Preparation of work programs on the newly introduced disciplines, revision of existing programs, Development of methodological materials for students ' knowledge control, implementation of the results of scientific and methodological research, new information technologies of training (automated training systems, virtual laboratory workshop, presentations of lectures, computer testing, etc.); methodical work in the framework of professional development of teachers, etc.
One of the stages in the educational and methodical work is the preparation of textbooks, teaching AIDS, monographs.
At the Department "Dsit" implementation of the thematic plan of the publication of UML is performed in accordance with the plan. For 2017-2018 academic year is planned: 6 manuals, 3 monographs, 6 guidelines for the implementation of practical and laboratory works:
1) Kystaubayeva Z. T. -"Tirshilik negizderi" (KAZ);
2) Ayapbecova A.E. "Toponyms – components of geosystems" (Rus);
3) Mukanova B. S. – "Restaurant business" (KAZ);
4) Nikitinsky E. S.-a)" Kazakhstan tourism law//Collection of normative legal acts in the field of tourism "(Rus); b)" Theory and practice of sustainable tourism " (Rus).
Textbooks:
1. "Ecologially essay" - Myrzahanov N. M. (KAZ).
2. " Know yourself" - Myrzahanov N. M. (KAZ).
3. "Limfoidnymi: theory and lymphotrophic" (KAZ) - Myrzahanov N. M.
4. "Plant resources of medicinal and essential oil plants of Temirshi" (Rus) – Atikeeva S. N.
5. "Toponymy" (KAZ) – Ayapbekova A.E.
Methodical instructions:
1) Karazhanova M. H.-Methodical instructions to implementation of practical work on discipline "Organization of hotel business»;
2) Atikeeva S. F. I. O. (if any) "guidelines for the implementation of the SRSP tasks on discipline "Ecology and sustainable development»;
3) Mukanova B.Sh. including - "Guidelines for the implementation of practical training in the discipline" tourism Management"»;
4) Salmenova S. P. – "guidelines for laboratory works on discipline "Geography of international tourism»
5) Baltabaev M. S. - "Methodical recommendations on discipline" Production of design objects»
6) Bakirbekova A.T. Methodical instructions to performance of practical works on discipline "Safety of tourism".