RULES FOR ADMISSION TO BACHELOR'S DEGREE PROGRAMMES
COLLEGE-BASED
Schedule of the Admission Commission:
On weekdays: from 09:00 to 21:00 without a break
On weekends and holidays: from 09:00 to 17:00 without a break
---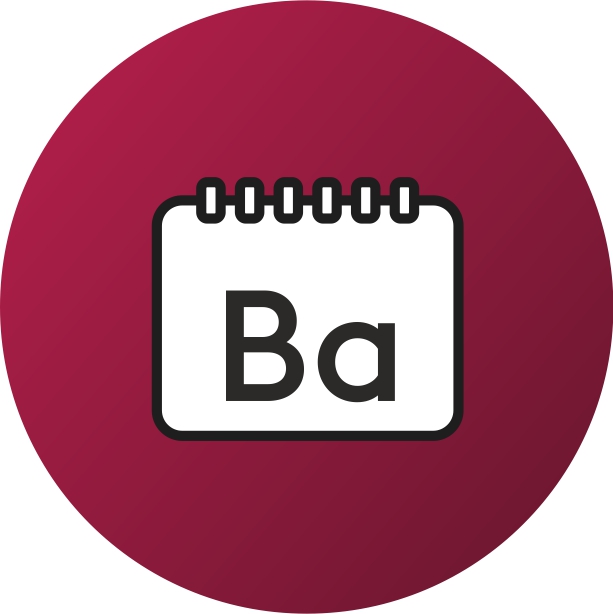 BACCALAUREATE - based at the college
Full-time education
Acceptance of documents: until August 25, 2022.
College graduates fall into two categories (reduced programmes - 3 years)
Graduates of colleges of work qualification or middle management who change their specialty (full program - 4 years).
Persons belonging to the second category enter the university under the conditions of admission "Bachelor's degree on the basis of the school" - must pass the UNT.
Passing score on UNT - 55 (Jurisprudence, International Law UNT - 75 points)
At least 5 points for each subject
College graduates who enter for a shorter term of study (3 years) may participate in the competition of state educational grants only for those educational programs which are listed in the table below. The registration goes by the link app.testcenter.kz for the first attempt from April 28 to May 6, 2022 and for the second attempt from May 7 to May 14, 2022. To participate in the grant competition, it is necessary to score 25 points, for each subject not less than 5 points. The competition will be held from 14 to 24 July 2022 through the e-government portal. For graduates of Western regions (Mangystau and Atyrau regions) participate not in the general competition, but in the category "Grants for Western Regions".
A list of educational programs with an indication of the UNT core subjects on the basis of technical and vocational education, for which state grants will be distributed.
№

Code of training areas

Name of the training area

Specialty code

Name of Undergraduate

majors 1st profile subject

2nd profile subject

6B02 Arts and Humanities

1

6B021

Art

6B02101

Design

Creative eezamen (Drawing)

History of Fine Arts

6B02102

Decorative arts and ethnodesign

2

6B023

Language and Literature

6B02301

Translation business

Kaz/Rus language

English

6B03 Social Sciences, Journalism and Information

3

6B031

Social Sciences

6B03101

Psychology

History of Kazakhstan

Fundamentals of Psychology

6B06 Information and communication technologies

4

6B061

Information and communication technologies

6B06101

Information systems

Mathematics

Fundamentals of algorithmization and programming

5

6B06102

Computer engineering and software

6

6B06301

Cybersecurity

6B11 Services

7

6B111

Service area

6B11101

Tourism

Geography

Organization of tourist activities

8

6B11102

Restaurant and hotel business

History of Kazakhstan

Organization of service in restaurants and hotels
List of documents to be received:
A document on secondary or higher education with an annex (

original + copy

);
Certificate on the results of the UNT;
Medical certificate form 075 + x-ray;
Certificate of awarding an educational grant (

if any

);
8 3x4 photos in size;
Copy of identity card;
Copy of vaccination card 063 (

full-time training

);
Copy of the certificate or military card (

for boys full-time training

).