Университет
A meeting with Cho Gyu Yeun, director of International Mind Education Institute
On Monday, December 9, a working meeting was held at TAU University with a Korean delegation led by the director of International Mind Education Institute, Dr. Cho Gyu Yeun. The delegation consisted of Park Sung Su, responsible in Central Asia; Jung Jae Kun, director of the branch in the Kyrgyz Republic; Jung Moon, branch director in the Republic of Uzbekistan; Anh Seung Woo and Kim Sun Goo, representatives of the Republic of Kazakhstan, as well as the representative of the Russian Federation, Park Jeong Hun (St. Petersburg).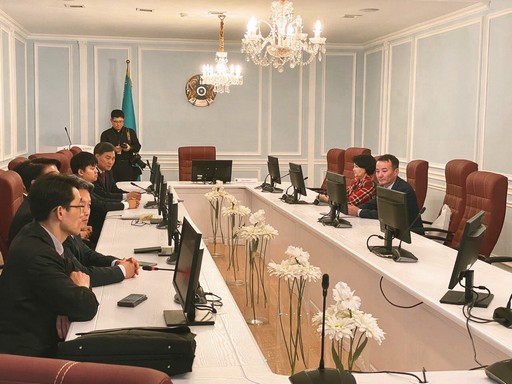 Mr. Cho Gyu Yeun arrived in Kazakhstan to participate in the International Anti-Corruption Conference, organized by the National Anti-Corruption Agency of the Republic of Kazakhstan and the United Nations Office on Drugs and Crime in the city of Nur-Sultan.



The purpose of the visit of the Korean delegation to TAU was to discuss and invite the university management to the World Forum of Education Leaders in Korea, to discuss development programs for university, postgraduate and further education, and to search for cooperation opportunities in the field of higher and additional education.
The guests of the university were told about the university and educational programs implemented in our university.
It should be recalled that previously Mr. Yeun visited our university and gave lectures on critical thinking.
The Korean side also expressed interest in the possibility of organizing lectures, seminars and trainings on leadership, emotional intelligence and critical thinking at TAU University. The parties agreed on closer cooperation on this and a number of other issues.