Разное
Guest lecture of the expert consultant on chemical and gaming addictions
On September 30, 2019 the Department of Pedagogy and psychology organized a training seminar on the topic: "the Myth and the truth about drugs". The representative of the Public Fund "Amanat Komek" - expert consultant on chemical and gaming addictions Tursynbekov Nurlybek Parkhatovich addressed the students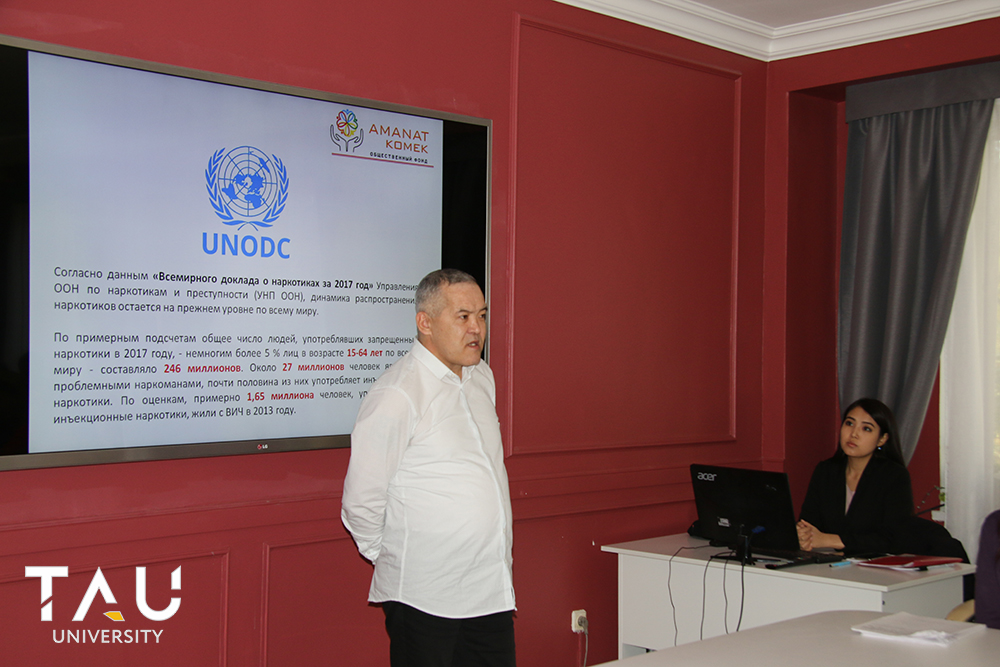 The purpose of the training seminar is to prevent drug addiction, to help students to understand the harmfulness of dependence on psychoactive substances and its consequences.
The objectives of the training seminar is:
1. To consolidate in the minds of students the understanding that health is the most important social value, it is formed throughout life.
2. To equip students with knowledge about the dangers of drugs on human health.
3. To form a sustainable attitude to the adoption of students only a healthy lifestyle.
In today's world, drug addiction is one of the most serious social problems. In fact, it has become one of the global negative challenges to humanity.
According to the world drug report 2017 of the United Nations Office on drugs and crime (UNODC), the dynamics of drug distribution remains at the same level around the world.
It is estimated that the total number of people using illicit drugs in 2017 - just over 5% of people aged 15-64 years worldwide - was 246 million. About 27 million people are problem drug addicts, almost half of them inject drugs.