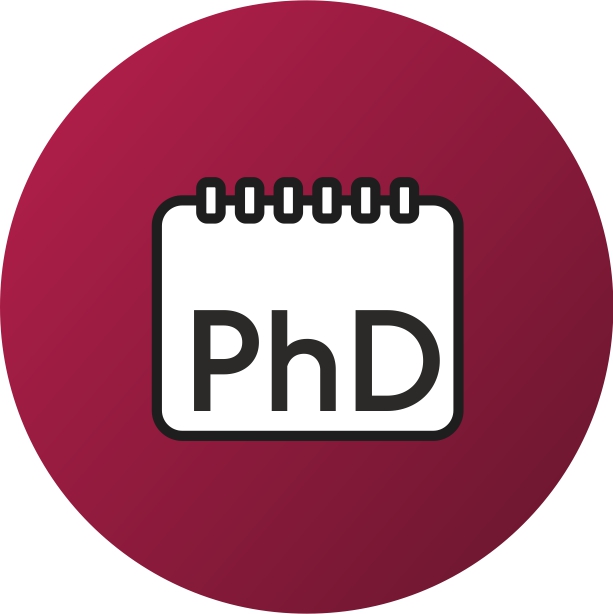 DOKTURATNURA (Ph.D.)
on specialty "8D04101-Economy".
The doctoral program accepts persons having a degree of «Master of Economic Sciences» and work experience of at least 9 months.
Persons entering doctoral studies, submit the following documents to the university:
List of documents for doctoral studies:
1) An arbitrary declaration;

2) a document on education (original, when submitting documents to the admissions committee);

3) Proof of identity;

4) Certificate of foreign language proficiency:
1.English:
IELTS Academic ( International English Language Testing System Academic) threshold score - not less than 5.5;

TOEFL IBT (Test of English as a Foreign Language Internet-based test), threshold score - at least 46;

TOEFL PBT (Test of English as a Foreign Language Paper-based test), the threshold score is at least 453;

TOEFL ITP (Test of English as a Foreign Language Institutional Testing Programm), threshold score - not less than 460;
2.German:
Deutsche Sprachprueufung fuer den Hochschulzugang (DSH, NiveauV2/level B2), TestDaF-Prufung (Niveau B2/level B2);
3.French: TFI (Test de Franzais International™) - not lower than B2 in reading and listening sections), DELF (Diplome d'Etudes en Langue franzaise) - level B2, AISF (Diplome Approfondi de Langaise) - level B2, Test Aisce de Françaisce Not less than 50 points;
5) medical certificate on form 075/y in electronic format, approved by order QR DSM-175/2020).

6) a personal personnel record sheet or other document confirming work, certified by the personnel service at the place of work;

7) List of scientific and scientific-methodical works (scientific publications, research plan, essays and other documents) for the last 3 calendar years;

8) Kaz Test Certificate (with any result)
The deadline for submission of documents is from 3 July to 3 August 2022.
Dates of entrance examinations from 4 August to 20 August 2022
Admission to doctoral studies until August 28.
Entrance examinations on the basis of the NTC:
Essay - 10 points

Test of readiness for doctoral studies - 30 points

Examination on the profile of the group of the educational program - 40 points
Entrance exams on the basis of the university:
Interview - 20 points

Passing score 60 out of 100 points for admission to doctoral studies on the state educational order, 50 points on a paid basis.
Registration for the entrance exams is carried out on the NTC website, filling personal data, choosing the university and educational program, choosing the place of the entrance exam. The NTC sets the schedule of entrance examinations by region. The date and time of the examination shall be communicated to applicants three days before the beginning of the entrance examination.