II Republican consecutive interpretation competition at TAU
The Association of Professional Translators and Translation Companies of Kazakhstan with the participation of TAU University (Nur-Sultan, the Republic of Kazakhstan), the Association of Translation Teachers (St. Petersburg, Russia) and the Gala Global Group companies invited students and practicing translators to take part in the II Republican youth consecutive interpretation competition "TIL KAZYNA". This event was held on February 7, 2020 at "Turan-Astana" University on the topic "PROFESSIONAL ASSOCIATIONS OF TRANSLATORS OF DIFFERENT COUNTRIES". The translation was done in following languages: Russian – Kazakh, Russian – English, English – Kazakh.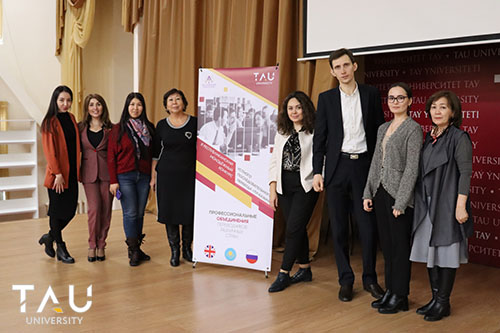 The competition consisted of two rounds. The competition procedure was as close as possible to the working conditions of interpreters. In the first round, a speech in Russian / Kazakh was to translate into English. In the second round, a video in English was to translate into Russian / Kazakh. Contestants were required to demonstrate consecutive translation skills and appropriate communicative behavior situations.
The skills of participants were evaluated by reputable juries - translation teachers, representatives of translation companies and native speakers. They are: Director of the Kazakhstan Academy of Translation ​​Anna Loenko; consecutive translator Sholpan Iskakova; founder and head of the Armada Language Translation Center Evgenia Bocharova; senior translator of "Kazakh Minerals Bozshakol" LLP Elmira Makhmetova; translator of the dubbing department on TV7 Ayganym Karibaeva; trilingual consecutive, simultaneous translators Asem Medeuova, Meruert Sadvakova and Gulnara Dogalova.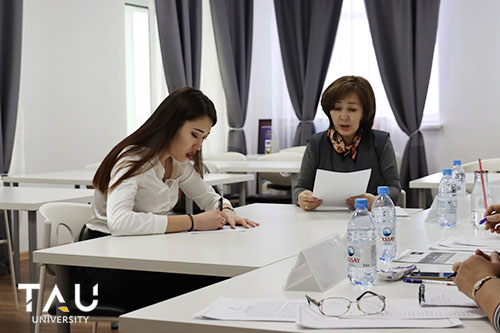 For the first time, this competition was organized on February 1, 2019 at Gumilyov Eurasian National University with a little more than 20 students-participants. This year, Turan-Astana University welcomed participants whose number increased to 60 people. Not only students, but also beginner translators took part in the competition. The competitors came from Nur-Sultan, Karaganda, Pavlodar and Shymkent cities.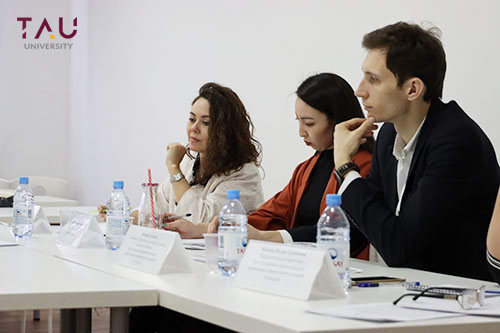 The rector of University Gulzhamal Japarova sponsored the competition and awarded the winners with diplomas and valuable prizes. The winners of English–Russian translation will take part in IV international student competition of interpretation Tri-D-Int on March 19-21, 2020 in St. Petersburg, Russia.
The competition was held at high level, and all guests expressed gratitude to the organizers of the event. And in the end, a general memory photo was taken.